Description
429-Composite Hose High Temperature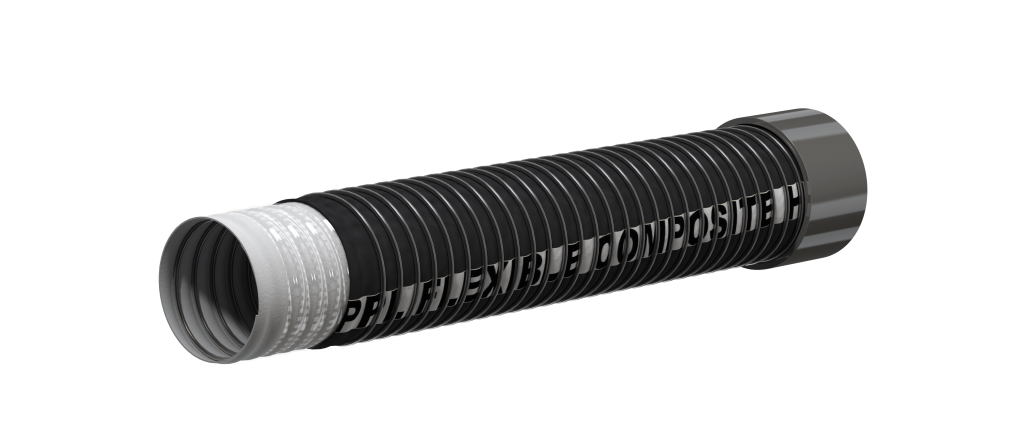 High temperature composite hoses are designed to control fluids in high temperature systems. Our products are made by our professional technicians, so customers can trust us for quality. In addition, customers can no doubt contact us by email or online for custom composite hose in high temperature environment.
The high temperature composite hose acts as an upgraded version of the standard composite hose, but works well at 160 ° C. Made of Teflon pipe and its reinforcing layer is a combination of polyamide and nylon. This allows the hose to withstand operating pressures above 250psi.
Soft and lightweight, easy to handle. High temperature resistant. Excellent resistance to oils, acids, alkalis and other chemical liquids.
Widely used for chemical fluid transfer in high temperature systems. Suitable for suction and discharge of oil fluids at the dock, ship to ship, ship to shore, loading and unloading platforms and rail tankers.
Hose structure:
Inner layer: PTFE
Outer layer: PVC Coated polyester fabric
Internal wire: Galvanized steel or Stainless Steel
External wire: Galvanized steel or Stainless Steel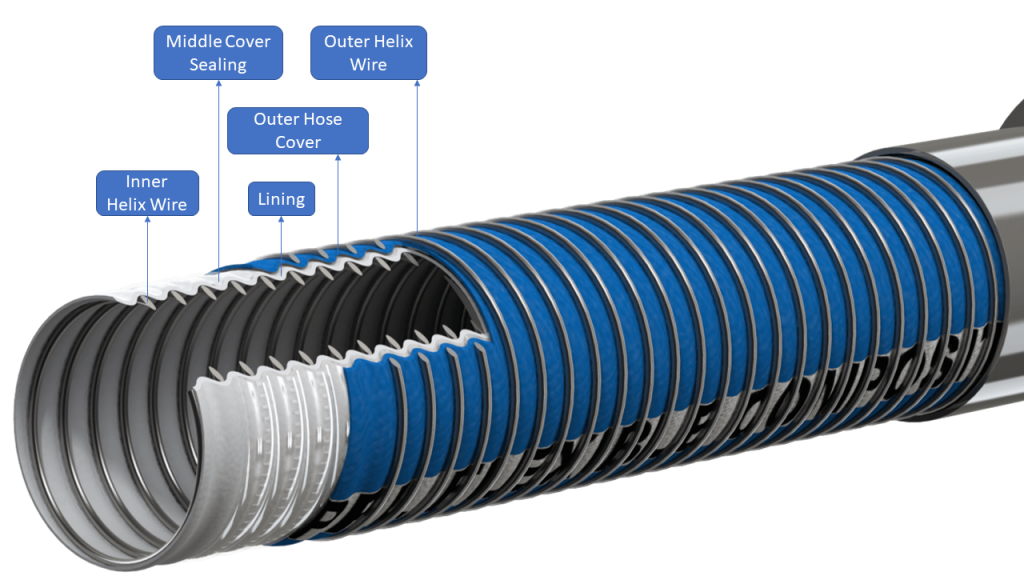 APPLICABLE STANDARDS
BS EN 13765: 2018

TECHNICAL DATA
SIZES AVAILABLE
1″ UP TO 12″
TEMPERATURE RANGE
-20°C TO + 160°C
MAXIMUM WORKING PRESSURE
10 BAR
VACUUM RANGE
0.9 BAR

SAFETY FACTOR
4:1 FOR STANDARD DUTY
5:1 FOR HEAVY DUTY