Description
427-Composite Hose LNG Cryogenic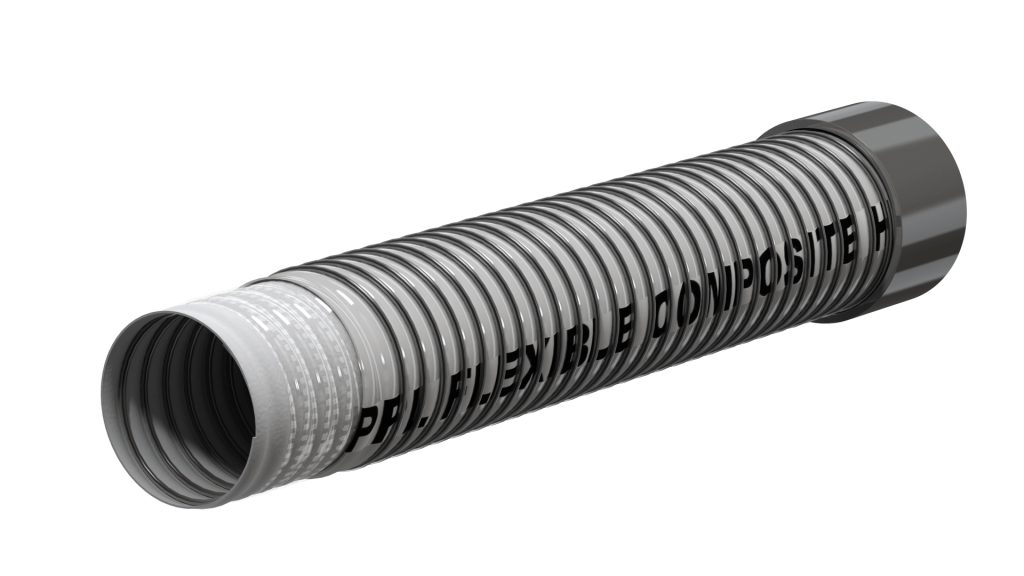 Specially designed for use in fully refrigerated monasteries up to -196 degrees Celsius such as LNG in railways, railroad cars and in the factory.
Given the increasing amount and demand of energy in the world, access to technology and innovative solutions to discover stations and methods of transferring natural resources from the vast sea and marine environment is very important. Our cryogenic composite hose is designed from a unique hose structure, so it can solve the problems mentioned above well and is good at transporting liquid fluids at low temperatures.
Our refrigeration composite hoses are the best way to transfer low temperature liquids due to our continuous research and development efforts. In terms of tensile load capacity, pressure capability and flexibility are excellent. Compared to conventional composite hoses, our refrigeration composite hoses have twice the pressure capacity and are designed with a unique hose structure that is suitable for transporting LNG at low sea temperatures as well as other gases. Our cryogenic composite hose is very soft and light and can bend freely and is easily portable.
Cryogenic composite hoses are designed to transport or move a wide range of low temperature fluids, including butadiene, butane and propane mixtures, LNG (liquefied natural gas) and LPG (liquefied petroleum gas) and liquid nitrogen.
The inner and outer wires are made of 316 stainless steel. The liner is made of a combination of polyester and polyamide. The main body is several layers of low temperature thermoplastic fabric. The cover is a polyester fabric cover. This can provide additional protection and insulation for the rope to fall behind.
Hose structure:
Polypropylene: inner layer
Polypropylene: outer layer
Stainless Steel: Internal wire
Stainless Steel: External wire

APPLICABLE STANDARDS
BS EN 13766: 2018

TECHNICAL DATA
SIZES AVAILABLE
1″ UP TO 12″
TEMPERATURE RANGE
-196°C TO + 50°C
MAXIMUM WORKING PRESSURE
10 BAR
VACUUM RANGE
0.9 BAR

SAFETY FACTOR
4:1 FOR STANDARD DUTY
5:1 FOR HEAVY DUTY