Description
428-Composite Hose LPG Gas Service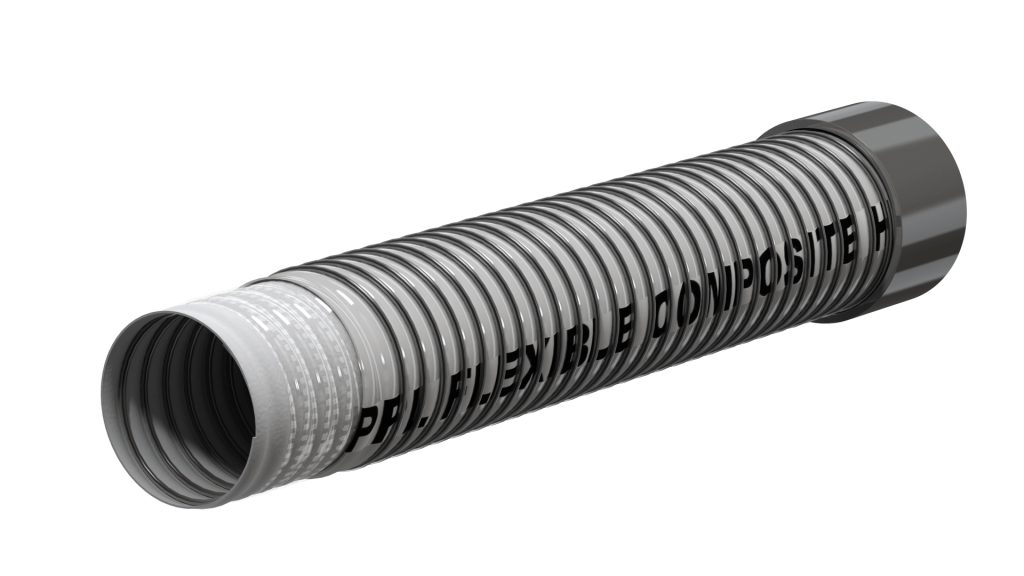 For safe and efficient transfer of propane and butane from one container to another is used. You do not want to be frustrated if you cannot get the right pitch so invest in a good capo. Kavandegan Kavir Sabz has always been a leader in the composite hoses industry in the country.
Application:
Specially Designed For use with fully refrigerated convents down to -50°c on ships, barges and in marine terminals. This application is including the
following media:
Ammonia, Acetaldehyde, butadiene, propane, butylene, dimethyl amid, ethylamine, ethyl chloride, methyl acetylene, methyl bromide propane propidine,
propylene, vinyl chloride, refrigerant gases.
L.P.G white composite hoses are also suitable for: liquid ethylene at -105°c, liquid ethylene -88°c.
Hose Construction:
Inner wire: Stainless Steel
Lining: Polypropylene
Outer Cover: Polypropylene
Outer wire: Stainless Steel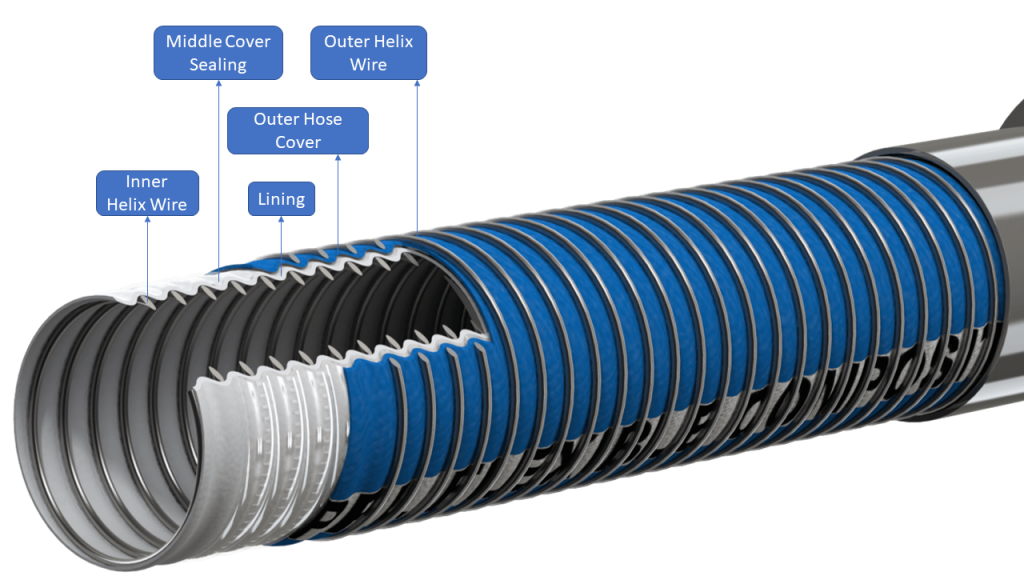 APPLICABLE STANDARDS
BS EN 13766: 2018

TECHNICAL DATA
SIZES AVAILABLE
1″ UP TO 12″
TEMPERATURE RANGE
-50°C TO + 80°C
MAXIMUM WORKING PRESSURE
10 BAR
VACUUM RANGE
0.9 BAR

SAFETY FACTOR
4:1 FOR STANDARD DUTY
5:1 FOR HEAVY DUTY