Description
424-Roof Drain Composite Hose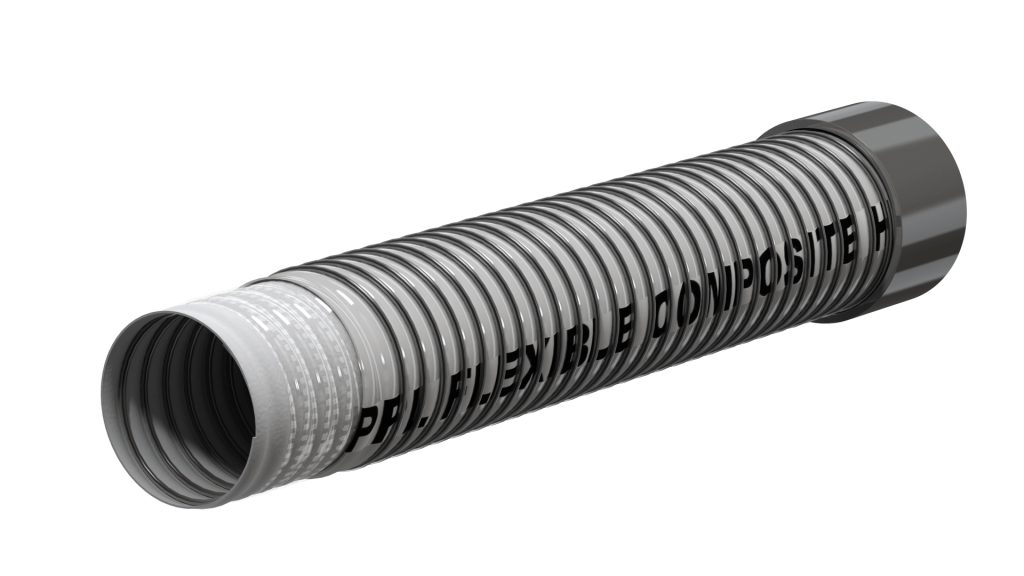 Rainwater hose (RoofDrain) using inner layer and outer layer resistant to petroleum products and chemicals, as well as intermediate layers that have special durability and flexibility for use in transferring rainwater from fuel tanks with movable lids and other similar structures. It will be produced with the ability to work in aromatic environments. The inner and outer wires of this product are made of stainless steel, which can guarantee the durability and longevity of the hose.
بیشتر بخوانید : شلنگ جهت اسید هیدروکلریدریک
Flexible composite hose
applications:
Specially designed for applications that require external chemical resistance hoses, for example: roof drain or underwater applications. The hose is made of layers of polypropylene fabric and films with PTFE. The hose is covered with armored stainless steel wire inside.
Note that at the customer's request, we can also use galvanized wire.
Hose structure:
Inner layer: PTFE
Outer layer: Polypropylene
Internal wire: Stainless Steel
External wire: Stainless Steel

APPLICABLE STANDARDS
BS EN 13765: 2018

TECHNICAL DATA
SIZES AVAILABLE
1″ UP TO 12″
TEMPERATURE RANGE
-20°C TO + 80°C
MAXIMUM WORKING PRESSURE
-20°C TO + 80°C
VACUUM RANGE
0.9 BAR

SAFETY FACTOR
4:1 FOR STANDARD DUTY
5:1 FOR HEAVY DUTY